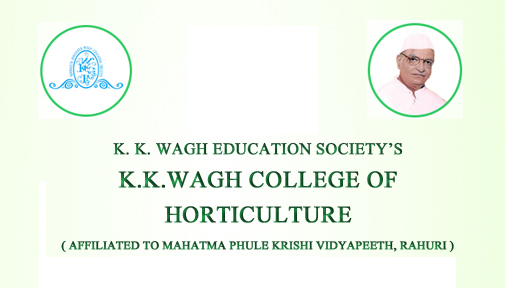 About Plant Protection/Plant Pathology Department
Plant Pathology is the branch of horticulture which deals with study of diseases of fruits, flowers, vegetables, aromatic crops, ornamental crops, medicinal plants. It includes causal organism, etiology, perpetuation, epidemiology and management practices of various diseases.
Plant Pathology is important branch of horticulture, to control the various diseases and to enhance the production and quality of the agri products.
---
K.K.Wagh College of Horticulture , Saraswati nagar, Panchavati, Nashik - 422 003.
Ph: (0253) 2555261,2555262
Email:principal-bschorti@kkwagh.edu.in