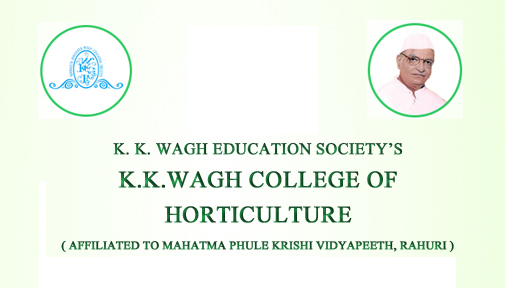 About Folriculture Landscaping Department
Floriculture and landscaping is the branch of horticulture which deals with study of flower cultivation gardening edges hedges flower arrangement etc.
Floriculture and landscaping deserves due importance in research priorities and policy planning in providing better living conditions to the people through environmental services. Floriculture sector has number of diversification avenues such as hi-tech or protected cultivation, nursery industry, dry flower, essential oils, and natural dyes, pigments and turf culture.
---
K.K.Wagh College of Horticulture , Saraswati nagar, Panchavati, Nashik - 422 003.
Ph: (0253) 2555261,2555262
Email:principal-bschorti@kkwagh.edu.in